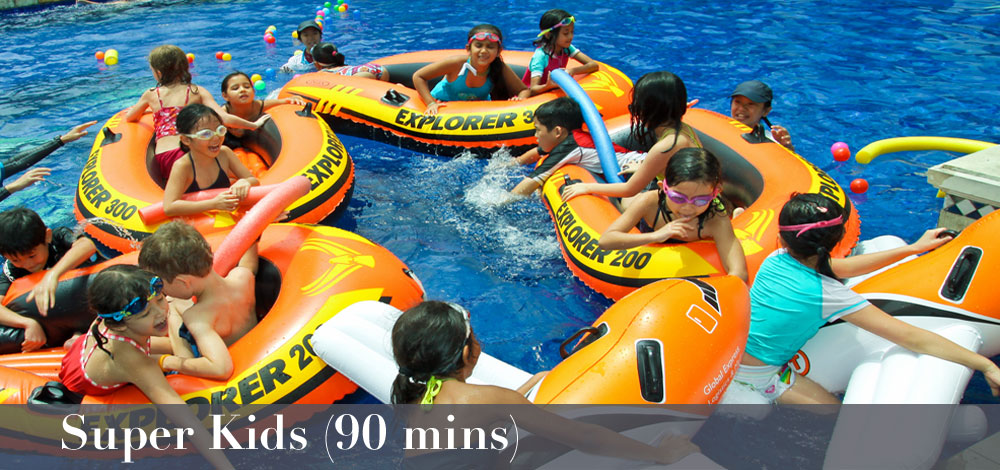 Similar to Kids Play for the first 60 minutes, but with additional 30 mins of free-and-easy time, free use of our toys, inflatables, equipment, and props – all under supervised environment. After all, when was the last time your children had the chance to gather their friends together for a splashing good time in the pool, if at all?
Super Kids (90 mins)
$790 / -
60 mins of fun-filled pool activities
For up to 20 children
Presence of at least 2 (two) staff
Provision of inflatables, oars, noodles, balls, & other pool party toys
Supervised pool environment
30 mins of supervised free time and play with our pool toys
Looking for maximum fun and splashes in the pool for your kids? Then check out Splash-O-Thon – 120 mins of fun and games in the pool with the inclusion of a water slide! Don't forget to check out other party services too, such as party goodie bags, and dessert table decoration!